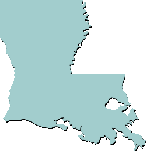 Donna is definitely one of my bestest friends. She gets me, we think alike, and when I get stuck on an issue she's always there to help me, even if it's just moral support (although usually it's in the form of information I need when my brain is just plain overloaded). I love her to death. Thing is, Donna is from Louisiana, and they don't always do things in those parts in a way that I would call, um… normal.
For example, just today, Donna and I had the following conversation:
dazzlindonna says: bought my $1 raffle ticket at the fair. lots of cool prizes (cash, furniture, tv, etc) but there's one I really want to win – a Pink Camo Rifle – I mean, how cool would that be?
Michael VanDeMar says: heh!
Michael VanDeMar says: Great, if you're trying to hide in a herd of flamingos!
See, I knew about the fair. I even knew that a Louisiana fair weren't the same as most of the fairs I've been to (for instance, I had never even heard of cracklins before Donna explained to me what they are…). But a pink camo rifle…?
Well, ok. To each their own. So, Donna, just in case you don't win, here's what you would look like with one of those: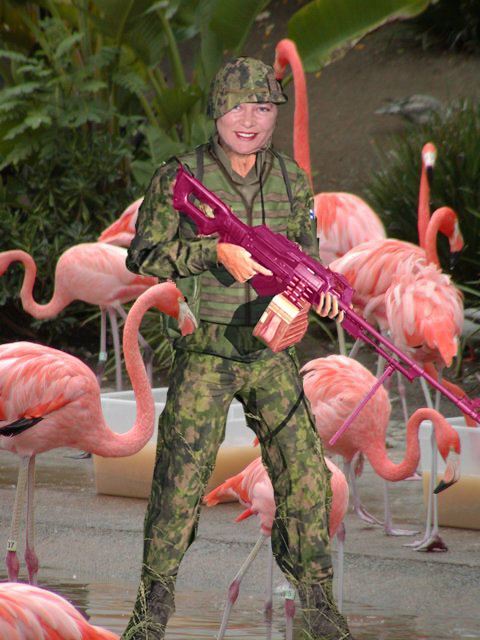 Enjoy! 😀